Polyvinyl chloride, commonly known as PVC, is an increasingly popular choice for piping in many industries from mining to construction, plumbing, electrical and many more. There are a multitude of benefits to these cost-effective, flexible pipes. Here are the top 6 benefits of using PVC piping.
The Safest Choice
PVC is a non-toxic material making it the safest choice when it comes to transporting drinking water. It won't corrode like many other materials previously used, such as iron, and it doesn't pick up common contaminants which can lead to bacteria growth. Other piping materials like concrete and steel will corrode over time and this can lead to burst pipes causing everything from underground leaks to potential sinkholes.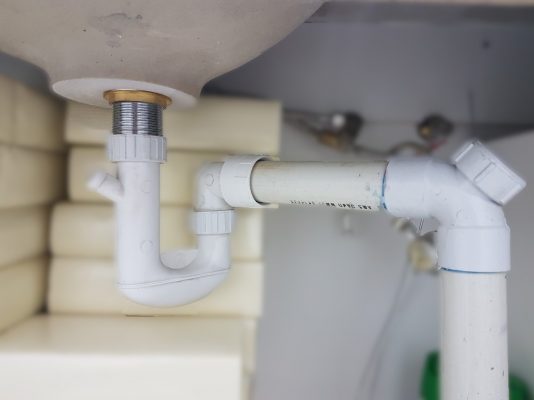 Reduces Water Blockages
Another reason PVC pipes are ideal for projects involving water transfer is their smooth interior texture. This keeps the water flowing with little resistance, lowers the water pressure necessary for effective flow and reduces the likelihood of blockages.
The Longest Lifespan
Of all the popular materials used in piping today, PVC has the longest lifespan. It is estimated that underground PVC piping can last for up to 100 years. When you compare the cost of installation with their durability it is clear they are a cost-effective choice for your piping.
Better for Our Environment
Despite being a plastic material, PVC piping has benefits for our environment. It is a low carbon plastic which requires fewer resources during manufacturing. It is a leak-free material which prevents water loss and saves on our valuable resources. It is also easily recycled both into new piping and for other PVC materials. Recycled PVC is a popular material to use in the inner layers of new pipes.
Flexible Installation
No two pipes are exactly the same, but with PVC they don't have to be. This material can be cut, shaped, welded and joined into any shape or angle required for your project. It is a strong material despite it's light weight and once installed it will be flexible within the changing underground conditions, withstanding cracks and fractures. If you require a custom pipe size talk to the experts at Plascorp manufacturing.
Good for Insulation
As a non-conducting material PVC is ideal for use in electrical applications. It is commonly used as insulation sheathing for cables.
Choose PVC Piping for Your Next Project
When the time comes to choose a piping material, consider the many benefits of PVC piping. Plascorp have been
manufacturing PVC piping
for a range of industries – such as mining and irrigation – for many years. We have the expertise and infrastructure to complete jobs of any size and are easily able to handle custom orders.
Enquire today
about our many products and services.